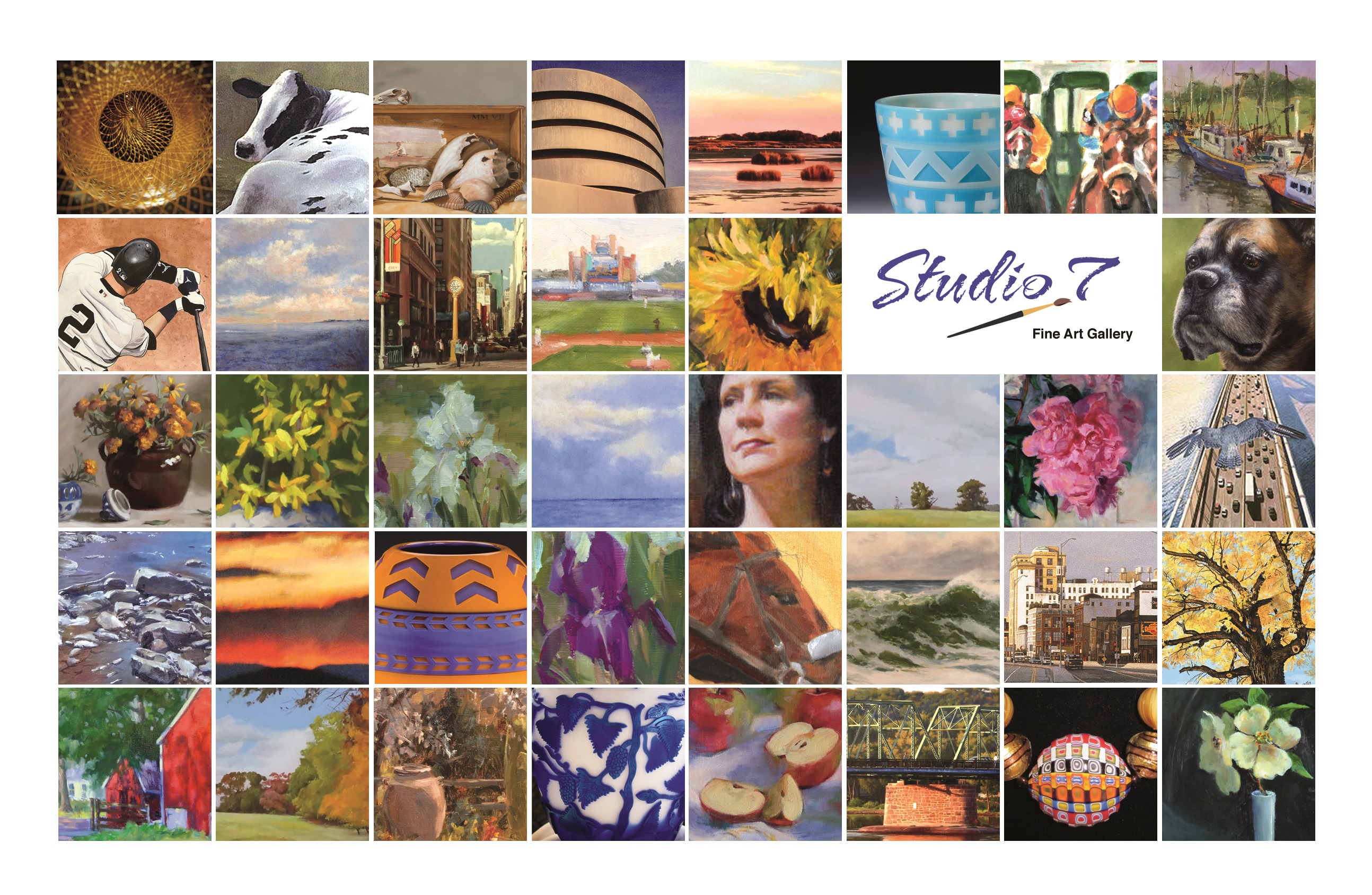 Studio 7 is located in Bernardsville, NJ and is a valuable resource of Fine Art for private buyers, as well as many local design firms.
The gallery exhibits and hosts many emerging and nationally renowned artists throughout the year. In addition to our extensive inventory of original works on canvas, Studio 7 showcases a large collection of original watercolors, pastels, sculptures and art glass
________________________
The gallery's services include
consultations at your home or office with
a No Obligation policy.
Studio 7 Art Gallery Hours
10:00 a.m. to 4:00 p.m. Wednesday – Saturday
and by appointment.
If you are interested in any of the artwork or artists within our site
please call (908) 963-0365
email: Kathleen Palmer, Owner
Our Artists