Robert Pillsbury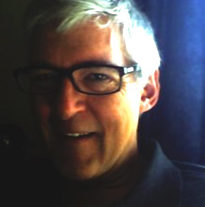 Born in the small town of Derry, New Hampshire, the surrounding landscape was permanently embraced at a very young age. A career spanning thirty-five years has involved performance art, video, painting, printmaking, art instruction, and a continued implementation of a large and varied body of work.
Robert holds a BFA degree in painting and printmaking from the Maryland Institute College of Art, and began his career in the trenches of the newspaper industry working days and painting through the night. As an artist his passion lies in drawing, an exercise performed every day regardless of time or place. It is an unconscious function of his life, like breathing. His thoughts on his own art convey a profound and abiding respect for the natural world where he draws his inspiration.
Roberts work has been included in numerous gallery and museum exhibitions and has received many awards in the metropolitan area, as well as traveling exhibitions internationally. His life in art extends beyond the studio through his deep commitment to the historic Salmagundi Club, N.Y. where he serves as President.