Marc Carmen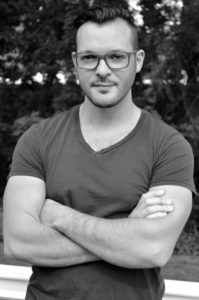 Marc Carmen was born 1984 in Hackensack NJ. Well into his adult life, he took an intense interest to glassmaking simply after watching a glass art documentary in which the narrator described glassblowing as one of the most difficult crafts a person can master. He has since studied glassblowing at The Penland School of Crafts in Penland,  NC, the Corning Museum of Glass in Corning NY, and  Urban Glass in Brooklyn NY.
Carmen's approach to glassmaking is unique in that he works solo, an anomaly in the team-art form of glassblowing. This has required him to design and fabricate custom glass furnaces, tools, and equipment specifically suited for a soloist. Carmen believes that tools and techniques, the means of creating, define the artist's work as much as his or her imaginative vision.
Making artwork from optical quality glass is an extremely demanding process. It all starts with the basic raw ingredients; pure white sand, sodium carbonate, calcium carbonate, etc. Carmen mixes the ingredients in house, using his own formulas for crystal as well as colored glass. The work is formed while the glass is molten, using a variety of traditional Venetian glassblowing techniques as well as techniques he has personally developed in his studies. The pieces are then finished using the cold-working processes of faceting, lens carving, and polishing.