Thomas Valenti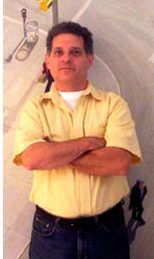 Thomas Valenti has recently been named as an Honorary Member of Allied Artists of America upon stepping down as President for the organization throughout the past decade (2006 – 2016). He is also an Honorary Member of the Salmagundi Club and an Elected Member of the New Jersey Watercolor Society (since 1980). Valenti is a Co-Founder of the America China Oil Painting Artists League (ACOPAL), an organization created to bridge the gap between American and Chinese artists and to educate, inform and integrate American art into Chinese cultural affairs. His participation to curate an exhibition of work by America's most highly profiled artists led to a group show in China from 2012 – 2013. Beginning at the World Art Museum in Beijing, the exhibition traveled for one year to the finest museums throughout China. The exhibition was visited by more than three hundred thousand citizens of China.
Thomas Valenti's work has been exhibited at the Butler Institute of American Art, (Ohio); Canton Museum of Art, (Ohio); Bennington Museum, (Vermont); Montclair Museum, (NJ); the National Arts Club, (NYC); the Salmagundi Club, (NYC), the American Watercolor Society and numerous other venues. Valenti's work and written essays have appeared in many art based publications which include, The Artists Magazine; American Artist Magazine and most recently, Splash17, a North Light publication to name but a few.
Having a wide range of public appeal, his paintings occupy homes and offices throughout the United States and around the world. Working between oils and watercolors in an equally proficient manner and with an extremely limited color palette, Valenti is able to produce highly realistic paintings that exemplify a keen sense of depth through the use of brilliant lights and mysterious shadows. His subject matter is largely focused on New York City street scenes but finds landscapes and seascapes appealing as well.
Valenti has taught his painting techniques during his entire career as a professional artist which began nearly forty years ago. Through his energetic, analytical and highly informative approach to teaching he has earned a great deal of popularity conducting workshops and demonstrations. Respected as an artist with a keen eye and unbiased view of art regardless of medium, subject or style, Valenti is called upon regularly to jury national competitive exhibitions. He teaches watercolor painting privately and at the Ridgewood Community School.
Born and raised in the South Bronx, Thomas Valenti has resided in Northern New Jersey since 1978. Valenti is for the most part a self taught artist but did attend the Newark School of Fine and Industrial Art where he earned a Certificate of Fine Art.
His main source of inspiration comes from the belief that beauty is everywhere in everything. The artist states, "Growing up in the mean streets of the South Bronx has had a profound effect on my life and the way I view the world. I am at home in any environment but especially in urban settings. There is something magical and at times mysterious about the way light plays upon the surfaces of concrete, stone, steel, glass and blacktop of the streets. Shadows and lights combine in a symphony of patterns creating the most interesting and exciting design possibilities. Though I have not lived in the city for most of my adult life, the streets have left an indelible mark upon my psyche and I am able to convey my message from the sanctuary of my studio with an objective point of view away from the hustle and bustle of everyday occurrences. I am therefore forced to draw upon the reflections of my childhood memories which remain in my mind as clear as day. I am in effect painting as if from the eyes of a child".