Andrew Tedesco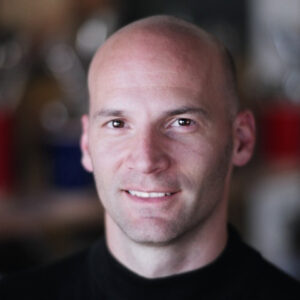 A Fourth Generation Artist
For the past twenty years, Andrew Tedesco has been creating beautiful custom wall murals. With his unique style reaching a wide range of clientele, his mural painting can be seen everywhere from Manhattan apartments to Caesar's Palace in Las Vegas.
Andrew's training comes from a variety of influences. Surrounded by an artistic family, his art studies took him to the University of Maryland and Parsons School of Design New York City. A strong background in studio art, art history and scenic painting, combine giving him a unique and intuitive style.
Working both on-site and from a light-infused studio, the variety of techniques he has mastered, offers his clients and designers a seemingly endless array of possibilities. Vast experience in Trompe l'oeil, venetian plaster, glazing, damask, gilding, fresco, verdigris, grisaille, stenciling, restoration, ceiling murals and wall murals.
Because he is able to take their ideas to another level, clients note Andrew adapts his work to fit the space, keeping a refined and experienced balance between their taste and his style.
"My style varies from client to client. Each of my art works, whether it be a painted inlaid floor, ceiling mural, wall mural or decorative paint finish, it is custom designed and painted specifically for the space and client."
Andrew's decorative paint finishes can customize a space through color and texture, dramatically reflecting any designer's style. He is constantly researching and experimenting with new techniques and the latest in environmentally-friendly materials.
A truly talented artist, he is not only creative and inventive, but presents his work with flawless execution. He holds himself to high standards and this is well reflected in the quality of his murals. His high-end work has also earned him a prestigious 5+ quality rating in the national design service guide The Franklin Report.
Memorable wall murals are featured in venues such as the Monmouth Medical Center, Caesar's Palace Casino, the famed 21 Club Restaurant and a Princess's palace in Cairo, Egypt. The majority of Andrew's murals are enjoyed by home owners in their private residences.